Blog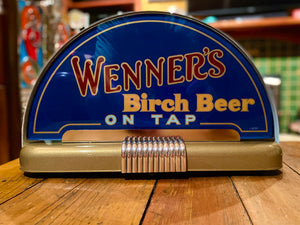 Restoration of Wenner's 'Birch Beer On Tap' Price Brothers Halo sign for client in Pennsylvania.
This Scalloped Glass advertising sign was in rough shape when I purchased. Now it has been restored back to its original condition.
RESTORING THE FINISH ON THE HOUSING OF AN ANTIQUE NEON SIGN The original factory finish on the metal housings of many Pre-War neon signs has a wrinkled (textured) appearance.  Once...